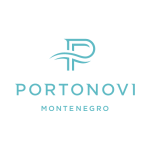 Portonovi Resort Management Company
O kompaniji
Portonovi is an idyllic 5* Mediterranean-style waterfront village with luxurious homes, a world-class Portonovi Marina, and a destination resort One&Only, the first one in Europe, forging a new and exclusive partnership with Chenot Espace Wellness Centre.
Portonovi marks Azmont's vision to create a '21st century Riviera' in Montenegro, helping to place the destination firmly on the map of fastest-growing tourist destinations. Located at the most narrow part of the entrance in Boka Bay, Portonovi is a 24 ha project, perfectly positioned between mountains and the sea, with breath-taking views of the Adriatic coastline. The offer of residences varies from spacious penthouse suites set on the waterfront, through apartments overlooking the Portonovi Marina and Boka Bay hills to tucked-away residences surrounded by trees and the scent of flowers. Our resort is open 365 days a year for everyone wishing to take a little break and enjoy a quiet holiday by the sea, surrounded by the unspoiled nature, premium service, and timeless design.
The One&Only resort, the first one in Europe, offers Michelin-starred dining, spa treatments, and wellness facilities, all to be found, here on the cusp of Boka Bay.
Portonovi is equipped with a 238-berth high-end marina with the capacity to accommodate yachts and superyachts of up to 120m all year long.